Cloud Software Engineer with TS/SCI Poly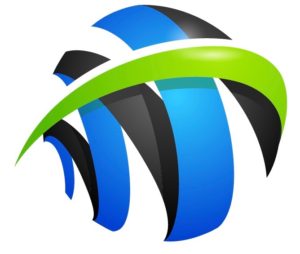 Qualifications:
4+ years of general experience in software development/engineering, including requirements analysis, software development, installation, integration, evaluation, enhancement, maintenance, testing, and problem diagnosis/resolution. (Note: A bachelor's degree in computer engineering, electrical engineering, mathematics or a related discipline may be substituted for four years of general experience)
At least three (3) years of experience developing software with high level languages such as Java, C, C++
At least three (3) years of experience developing software in UNIX/Linux operating systems
At least three (3) years of experience in software integration and software testing, to include developing and implementing test plans and test scripts
At least two (2) years of experience with distributed scalable Big Data Store (NoSQL) such as HBase, Cloud Base/Accumulo, Big Table, etc., as well as two (2) years of experience with the Map Reduce programming model, the Hadoop Distributed File System (HDFS), and technologies such as Hadoop, Hive, Pig, etc
Demonstrated work experience with Serialization such as JSON and/or BSON
Demonstrated work experience with developing restful services, LDAP protocol configuration management and cluster performance management (e.g. Nagios)
Demonstrated work experience developing solutions integrating and extending FOSS/COTS products
Demonstrated technical writing skills and shall have generated technical documents in support of a software development project
Demonstrated work experience with Source Code Management (e.g. Git, Stash, or Subversion, etc.)
Security+ Certification (must obtain prior to starting)
Additional Opportunities:
Cloud Analytic Developer
Cloud Software Engineers
Cloud Software Engineer (Computer Defense)
Data Scientist/Cloud Software Engineer
Equator is an equal opportunity employer. All qualified applicants will receive consideration for employment without regard to sex, race, ethnicity, age, national origin, citizenship, religion, physical or mental disability, medical condition, genetic information, pregnancy, family structure, marital status, ancestry, domestic partner status, sexual orientation, gender identity or expression, veteran or military status, or any other basis prohibited by law. Leidos will also consider for employment qualified applicants with criminal histories consistent with relevant laws.
Competitive pay and benefits are fundamental to any career decision. That's why we craft compensation packages that reflect the importance of the work we do for our customers. Employment benefits include competitive compensation, Health and Wellness programs, Income Protection, Paid Leave and Retirement. Please contact us for more details. (info@equatorcorporation.com)
Must be eligible to obtain and maintain, or currently possess Top Secret SCI Poly clearance.